T
here are a lot of things I look for in a lip product, like staying power, color payoff, and packaging. I'll admit that there are times I'll compromise one for the other if I really want it, but there's one thing I can't and that's versatility. This is why I am so in
love
with Obsessive Compulsive Cosmetics Lip Tars. They deliver on all fronts and have become my holy grail lip product. As I mentioned in our May Favorites post anyone who knows me knows that I am obsessed with these.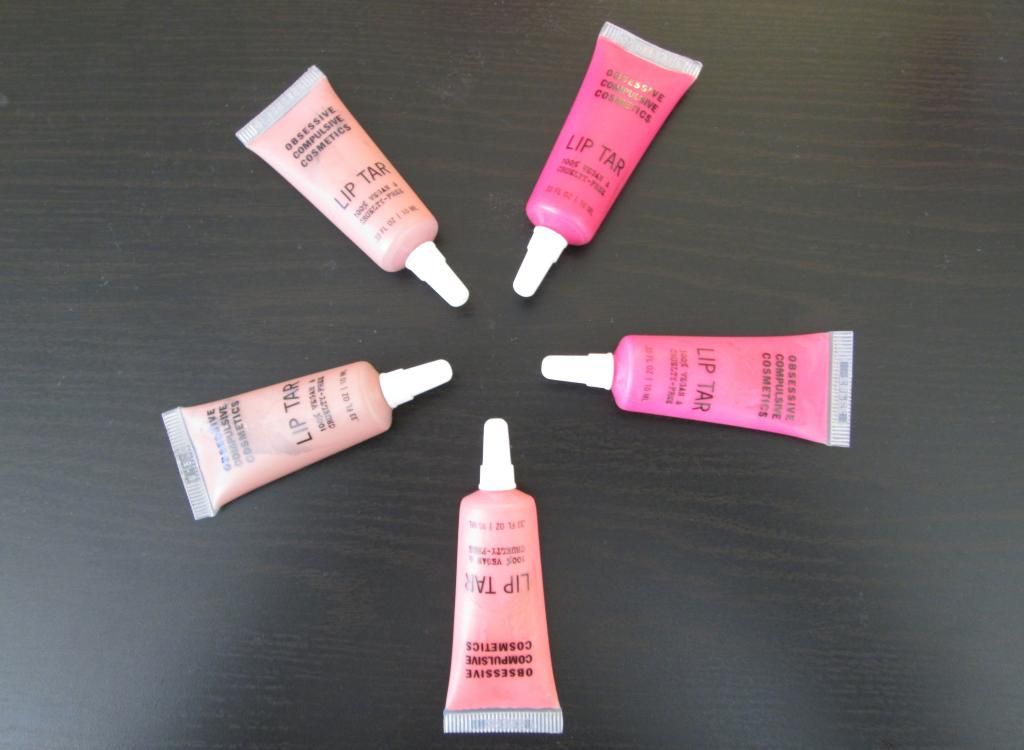 If you are unfamiliar with Lip Tars they are a hybrid between a lip gloss and a lipstick. When you squeeze the color out of the tube it feels like a lip gloss but finishes like a lipstick. It has a refreshing peppermint smell and glides on like velvet. The first time I swatched these I was pleasantly surprised to find that a little bit goes a looooong way. You really only need the tiniest bit to transform your lips. They are a bit messy if you use your hands, so they do come with a brush for your convenience. I personally don't care for the brush because you can't close it so I use it with my retractable Missha Lip brush.
Lip Tars come in a wide array of colors for a limitless selection. What I mean is, you can use the colors Obsessive Compulsive Cosmetics have or you can mix them to create a custom color of your own. Lip Tars are so fun and versatile. They allow you to be creative and unique, so you can simply be...you. That's never a bad thing, right?
Check out swatches of Interlace, Hush, Divine, Nylon and Anime below: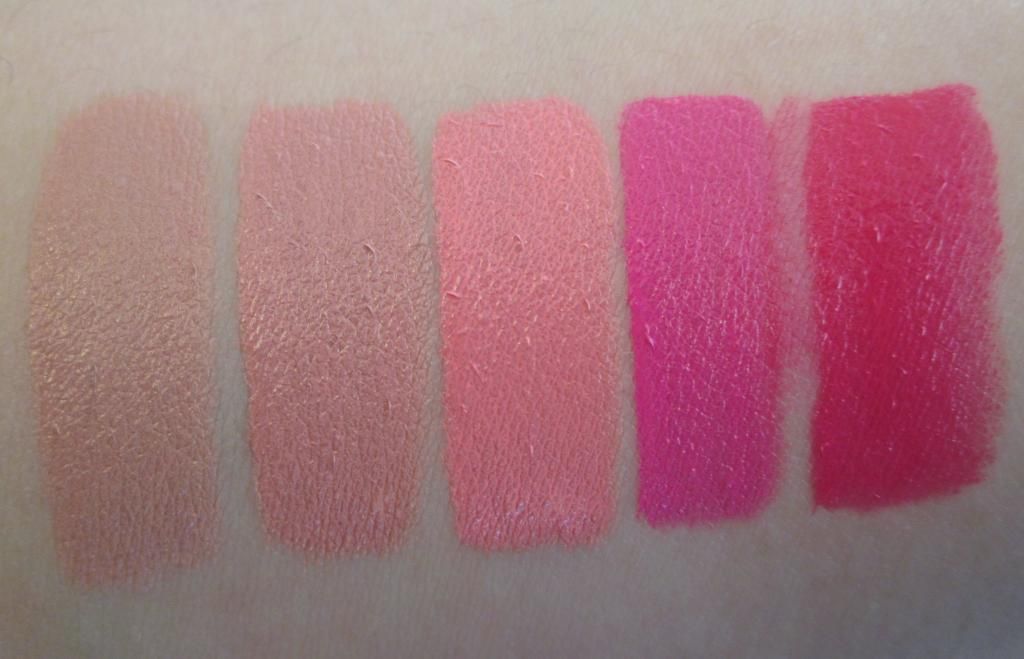 I'm so sad that I didn't get to include Zhora in this post. It is my absolute FAVORITE lip color of all time, but it was nowhere to be found when I went to grab my Lip Tars. It was a sad morning and it's a little embarrassing to admit, but I felt lost without it this morning. Luckily, I did get a chance to swatch it for you guys. Check out our May Favorites to see its glory.
If you are looking for something that will last all day through lots of eating, drinking, and talking then you will love OCC Lip Tars. It requires so little maintenance that you will forget you have it on until you're ready to wash your face at night. Because it's so opaque you might need a good cleansing oil to wipe it off (And again, remember that it's a bit messy if you use your hands.)
You can get OCC Lip Tars for $18 at Sephora. Not bad at all, especially for what you're getting.
Hope you enjoyed. Until next time, have a beauty-tastic day!