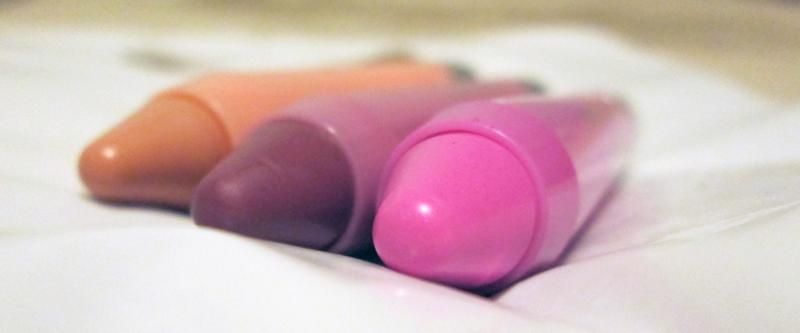 I
was a little hesitant to pick these up during my last visit to Walmart. The shades looked great, don't get me wrong, but I was worried that they would be a completely different shade than the packaging (Don't you hate when that happens?) The other reason I was skeptical was the fact that it was a lip stain. My experiences with lip stains have been unpleasant. They dry out my lips and when the stain settles into my lips it only seems to magnify the dryness.
This product has been raved about by SO many beauty bloggers and YouTube beauty gurus, so I had to give it a try. My first impression? They shockingly didn't dry out my lips! I wouldn't replace it for an actual balm, but I do like that they keep my lips moist. I also like that it has a subtle peppermint scent and a tingly application. It feels super refreshing!
I personally think the color payoff is pretty sheer. They aren't as opaque as I thought they'd be, but they are buildable. If you have darker lips and you purchased some of the brighter shades you might want to nude out your lips with a concealer before application. I also find that I have to tug and drag the product on my lips because of the consistency. As far as staying power goes, I can get a solid three hours of wear with these, which includes the time when the balm wears away and my lips are left with a stain. The color of the stain does become a brighter and more vibrant shade after a while, but I don't mind it too much.
Would I ever replace these with my lipsticks? Probably not, but they are definitely fun to play with. Plus, they're travel-friendly and the packaging is super cute! I've read some reviews where people had trouble with the lids falling off, but I haven't had that problem...yet.
Here are some swatches from the three shades I picked up: Cherish, Honey, and Charm.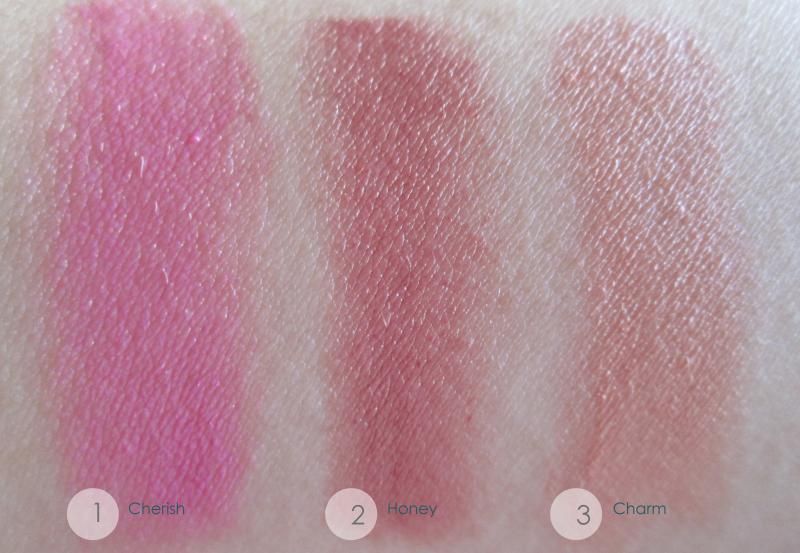 This isn't the holy grail of lip stains for me, but I'd consider purchasing it again if I ever use up the tube. It's successful in terms of its claims to being a balm and a lip stain, but the consistency and color payoff could use some work. If you're looking for cheaper alternatives to
Clinique Chubby Sticks
and
Tarte LipSurgence lip tints
then these are for you!
XoXo,
Oneo