M
AC has done it again. The release of their latest Archie's Girls collection has been a success. Well, at least it seems so to me. The fact that it was pretty much sold out before its launch date says it all. I got a late start on the shopping, but luckily Macy's had some of it in stock online and available in stores. For the most part I was able to get everything I wanted from this collection.
Needless to say, this collection does not disappoint. The packaging is absolutely adorable. Instant charmer! As always, MAC's collections are pretty versatile. The shades offered in Betty's half were sweet and very girl-next door, whereas Veronica's shades were darker and more daring. The offset was a
great
idea.
In all of its pink and peach glory, Betty's shades had more appeal to me. So let me show you what I got and what some of the swatches look like.
Let's start with the most exciting part of this collection: LIPS!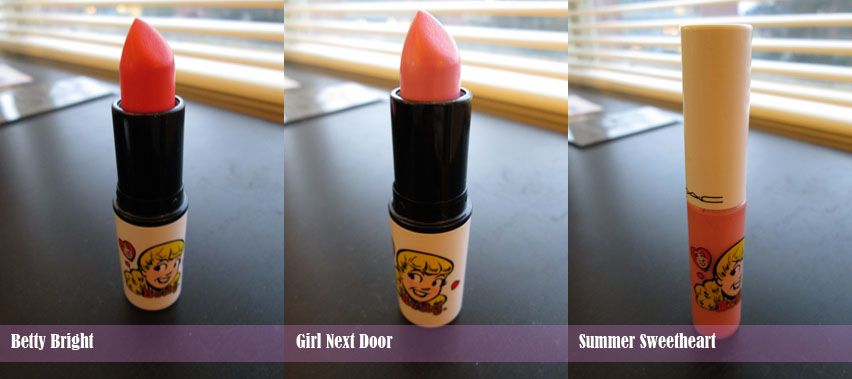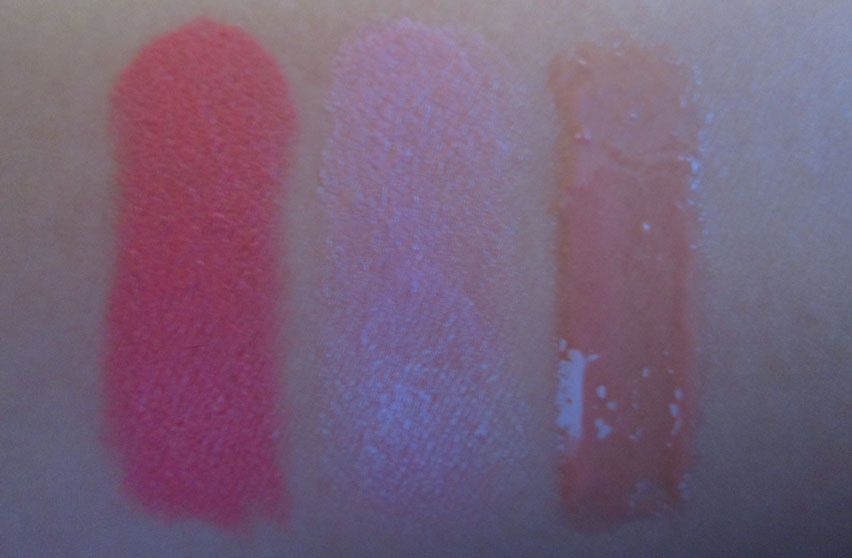 I absolutely love these colors! Betty Bright is hands down my favorite purchase. It's a very vibrant, peachy coral color and I suspect I will be wearing it a lot this spring. It has a satin finish, which is my personal fave just because it wears well. The formula is creamy, super wearable, and very pigmented. The most important thing I look for in a lipstick is wearing power and pigmentation, which the satin finish does well. Girl Next Door on the other hand has a lustre finish, which I like too, but because this finish gives you moisture and color at the same time it's a bit sheer and doesn't last as long. In the tube Girl Next Door looks like a vivid pink, but it's more of a pale, frosty pink on your lips. The transfer is sheen and lightweight. As for the only lip gloss product I purchased, Summer Sweetheart is described as a light peach color and that's pretty much what you get. I've never been a big fan of MAC's lipglosses because the formulas are a bit thick and sticky (and usually doesn't last long for me). However, it does settle into the lines well and you don't need a lot to coat your lips. It's pretty translucent and goes well on top of most lipsticks.
Now moving on to blushes.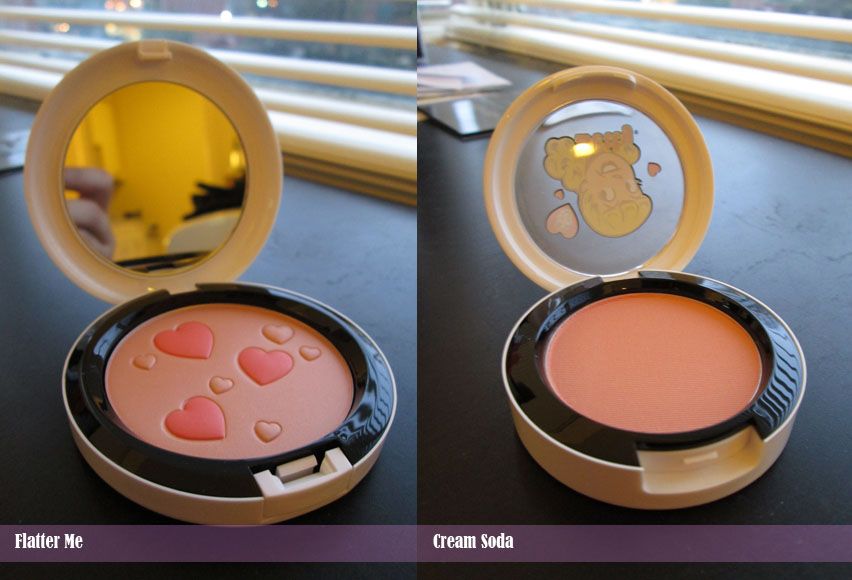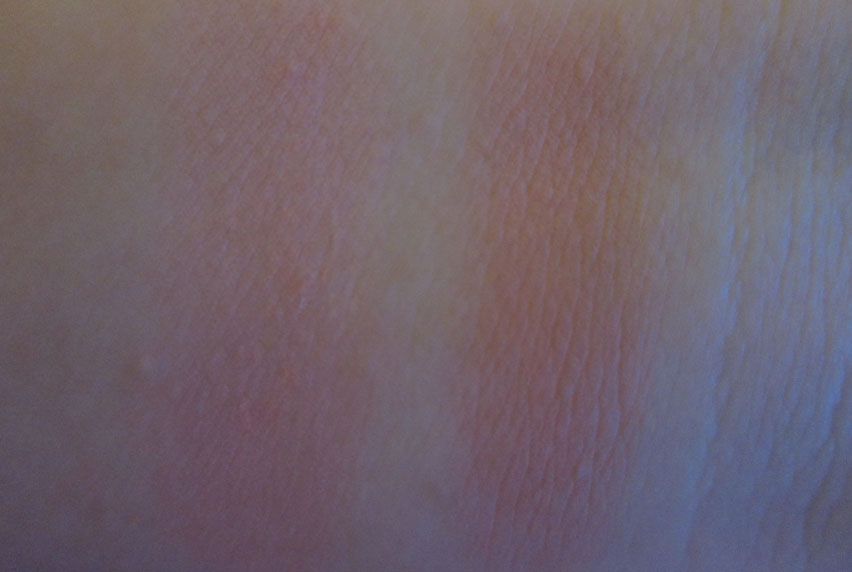 As impressed as I am with the colors of the blushes, I did find the formula to be a bit dry and chalky. There is some fall out, but the pigmentation is great. The best way to explain Flatter Me is that it has a golden peach base with vibrant coral hearts. I believe it's supposed to be a beauty powder and blush in one, so when mixed together they produce a soft sheen. It's very buildable. My favorite way to wear it is on top of Cream Soda, which is a light peachy coral shade. When I first un-boxed Cream Soda it looked like it had some shimmer specks in it, but it's pretty matte on my face. It doesn't quite have that glowy, satin finish I like.That's why I finish it off with Flatter Me. The combination gives my face more dimension and an effortless glow. It's perfect for brightening and adding a flush to your cheeks.
So a

re you a Betty or a Veronica?
XoXo,
Oneo